Furnace and Duct Cleaning Services
The Clean Air Your Family Deserves
Servicing St. Paul and surrounding area, Perfect Air Furnace & Duct Cleaning offers a full range of residential & commercial cleaning services.  We can service any home, including new builds, mobile homes, rentals etc.  Serving the community for over 20 years, we are locally owned and operated with deep roots in the Lakeland district.  We strive to provide the best service possible, guaranteed.
Perfect Air Furnace & Duct Cleaning is QUADCA certified!
QUADCA ensures the integrity of the entire duct cleaning industry by requiring  members meet or exceed certain standards before receiving QUADCA certification.
How QUADCA Certification Helps You!
Residential & Commercial cleaning services
Furnace & duct cleaning are just the start of how we can serve you.
Furnace cleaning
Duct cleaning
Commercial HVAC cleaning
Chimney cleaning
Dryer vent cleaning
Air conditioning coil cleaning
Central vac cleaning
Sanitizing/disinfecting/deodorizing of duct work
RV duct work cleaning
Air filter sales
St. Paul Furnace Cleaning You Can Trust
Local, caring, best service guarantee.
We have been providing furnace and duct cleaning services to the St. Paul and Lakeland area for 20+ years.  Local owner operator Clarke Ambler is born and raised in the area and takes pride in providing the highest levels of customer service.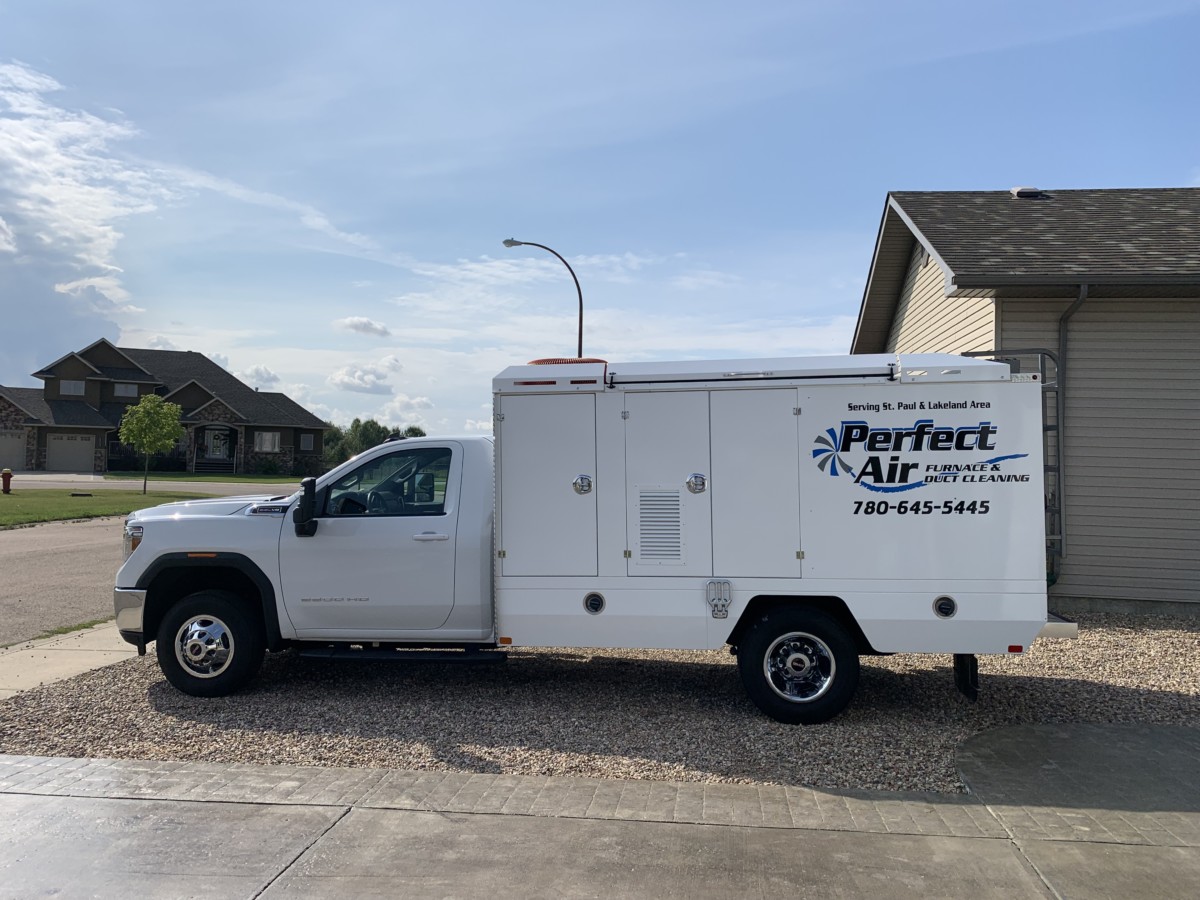 Simple and Fair Pricing – Guaranteed
Up front, honest prices. No hidden fees or extras.
No lowball offers to get us in the door.  For residential furnace and duct cleaning customers, we quote based upon square footage, not number of vents.  The price we quote is the price you pay. No hidden fees or extras.  Guaranteed.
Why Is Furnace & Duct Cleaning Important?
Protect those you love.  Save money.
Regular furnace and duct cleaning protects you, your loved ones and/or customers from potentially dangerous poor air-quality issues.  Inefficient ventilation can also lessen your energy efficiency and increase energy bills.
What We Do For You